在黄金加工过程中,经常遇到铝板加工。其中一个问题是铝板是否可以用激光切割?答案是肯定的。
  Aluminum plate processing is often encountered in gold processing. One of the questions is whether the aluminium plate can be cut by laser. The answer is yes.
  几年前,激光切割机可以切割铝板,当工人拿油墨在铝板上(据说是因为铝板反射系数高,怕反射激光),切割时,激光的参数很难调整。当时只能切割1毫米厚的铝板。经过经验的积累,铝板切口非常光滑,没有挂渣。
  A few years ago, laser cutting machines could cut aluminium plates. When workers took ink on the aluminium plates (said to be because of the high reflection coefficient of the aluminium plates, afraid of reflecting laser), it was difficult to adjust the parameters of the laser. At that time, only 1 mm thick aluminium plate could be cut. Through the accumulation of experience, the incision of aluminum plate is very smooth and there is no slag hanging.
  铝板生产厂家
  Aluminum plate manufacturer
  激光切割铝板也看看激光发生器的力量,较能降低到16毫米厚6000 w, 4500 w减少到12毫米,但只有处理费用高,因为,这是一个高反光材料,激光切割是利用高功率密度激光的焦点工件,使辐照材料迅速融化,蒸发和消融或达到燃点,同时借助高速气流和束流同轴吹塑材料,从而实现工件的开槽。
  Laser cutting of aluminium sheet can also see the power of laser generator, which can be reduced to 16 millimeter thick 6000 w, 4500 w to 12 millimeter, but only the processing cost is high, because this is a high reflective material. Laser cutting is to use high power density laser focus workpiece, so that the irradiated material quickly melts, evaporates and melts or reaches the ignition point, at the same time, with the help of. High-speed airflow and beam coaxial blow moulding material, thereby realizing the grooving of the workpiece.
  铝板生产厂家
  Aluminum plate manufacturer
  激光切割铝板的切割表面是否和其他材料一样光滑?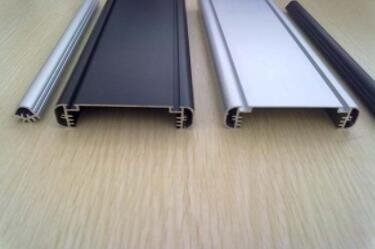 Is the cutting surface of laser cutting aluminium plate as smooth as other materials?
  铝板的切割也很光滑,铝板只是一种高反射材料,这就需要一个大型的激光发生器。切割气体和其他材料一样,是用氮气切割的,不会使表面不光滑。
  The cutting of aluminium sheet is very smooth. Aluminum sheet is only a kind of high reflective material, which requires a large laser generator. Cutting gas, like other materials, is cut with nitrogen, which will not make the surface not smooth.
  铝板采用激光切割特点:
  The characteristics of laser cutting for aluminium sheet are as follows:
  1. 细切削缝:激光切割铝板的切削缝一般为0.1mm-0.2mm
  1. Fine Cutting Seam: Laser Cutting Aluminum Plate Cutting Seam is generally 0.1mm-0.2mm
  2、切割表面光滑:激光切割铝板切割表面无毛刺和挂渣。
  2. Smooth cutting surface: laser cutting aluminum plate cutting surface without burrs and slag.
  3.热变形小:激光加工的激光切割缝薄,速度快,能量集中,所以传递到切割材料上的热量小,材料引起的变形很小。
  3. Small thermal deformation: the laser cutting slit is thin, fast and energy is concentrated, so the heat transferred to the cutting material is small, and the deformation caused by the material is very small.
  4、节省材料:激光加工采用计算机编程,激光设备可对不同形状的铝板工件进行材料切割,提高铝板材料的利用率,节省大量材料成本。
  4. Save material: Laser processing is programmed by computer. Laser equipment can cut different shapes of aluminium sheet workpieces, improve the utilization rate of aluminium sheet materials and save a lot of material costs.
  5. 铝板的切割厚度主要取决于激光发生器的功率大小。一般较大厚度6000W可以切割到16mm, 4500W可以切割到12mm。
  5. The cutting thickness of aluminium plate mainly depends on the power of laser generator. Generally, the maximum thickness of 6000W can be cut to 16 mm, and 4500W can be cut to 12 mm.
  铝板属于高反射材料,激光损伤很大!
  Aluminum plate belongs to high reflection material, laser damage is very big!
  一般不建议客户使用光纤激光切割机来切割铝板,尽可能少!
  Generally, customers are not advised to use optical fiber laser cutting machine to cut aluminum plate, as little as possible!
  一束激光就是几十万,所造成的损失是不值得的!
  A laser beam is hundreds of thousands of dollars, the damage is not worth it!
  结论:根据我的经验,co2激光机价格相对较低,激光发生器功率较大。注意,正如我上面所说的,在铝板上涂上一层吸收光线的黑色可以防止反射光线烧坏镜头或激光头。至于光纤激光器或不切割铝板,则不值得损失,选择其他方式加工铝板。
  Conclusion: according to my experience, the price of CO2 laser is relatively low and the power of laser generator is relatively high. Note that, as I said above, a layer of absorbed light black on the aluminium plate prevents the reflected light from burning the lens or laser head. As for fiber laser or non-cutting aluminium sheet, it is not worth losing. We choose other ways to process aluminium sheet.
  激光切割铝板注意事项:铝板属于高反射材料,会对激光造成很大的损伤,所以应尽量少使用。建议对6mm以下的铝板进行数控冲床加工,6mm以上的铝板采用水切削加工。
  Cautions for laser cutting of aluminium sheet: aluminium sheet belongs to high reflective material, which will cause great damage to laser, so it should be used as little as possible. It is suggested that the aluminium sheet less than 6 mm be processed by numerical control punching machine and the aluminium sheet more than 6 mm be processed by water cutting.
  以上是铝板生产厂家为大家整理的相关内容,想要了解更多内容,欢迎访问网站:http://www.jndclyyxgs.com
  Above is the related content that the aluminium plate manufacturer arranges for everybody, want to know more content, welcome to visit the website: http://www.jndclyyxgs.com