在5052铝板的生产或运输中,由于操作不当,会出现各种缺陷,这些缺陷的存在会影响铝板的性能,严重的缺陷甚至会导致铝板报废,给客户和厂家造成严重的经济损失。下面,我们将了解铝板缺陷的类型及原因,希望您多多关注。铝板的缺陷可分为板型、尺寸和表面质量三类。
  In the production or transportation of 5052 aluminium sheet, due to improper operation, there will be various defects, which will affect the performance of aluminium sheet. Serious defects will even lead to scrap of aluminium sheet, causing serious economic losses to customers and manufacturers. Next, we will understand the types and causes of defects in aluminium sheets. I hope you will pay more attention to them. Defects of aluminium sheet can be divided into three categories: plate type, size and surface quality.
  一、板类型
  I. Plate Type
  1. 波。主要原因如下:1。(2)润滑冷却不均匀,使印版变形不均匀;(3)压力分布不合理;(4)进板型式不良;5. 卷绕张力使用不均匀。
  1. Wave. The main reasons are as follows: 1. (2) Non-uniform lubrication and cooling, resulting in non-uniform plate deformation; (3) unreasonable pressure distribution; (4) bad feed pattern; and (5) uneven use of winding tension.
  2. 交错层:带钢端面层间不规则错位,导致端面不均匀。原因:不均匀的空白;轧机卷取张力控制不当;压辊调整不当。
  2. Interlaced layer: irregular misalignment between layers of strip end surface leads to uneven end surface. Reasons: uneven blank; improper coiling tension control of rolling mill; improper roll adjustment.
  3.塌辊:辊芯变形严重,辊型不圆。原因:卷曲时张力不当;外部力量正在施加压力。
  3. Collapse roll: The roll core is seriously deformed and the roll shape is not round. Reason: The tension is inappropriate when curling; external forces are exerting pressure.
  4. 横向弯曲:表现为板向一侧弯曲。原因:找平机压力不够。
  4. Transverse bending: It shows that the plate bends to one side. Reason: The pressure of leveller is not enough.
  第二,大小
  Second, size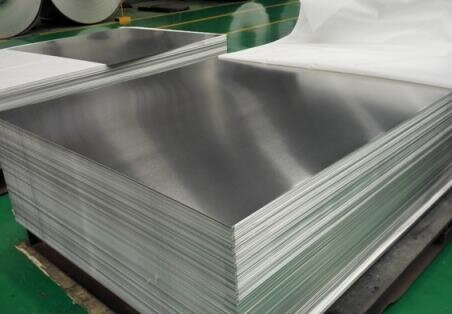 缺陷的尺寸主要体现在铝板厚度/宽度/长度的误差范围内。厚度计、圆盘剪切机、剪切机调整。
  The size of defect is mainly reflected in the error range of thickness/width/length of aluminium sheet. Thickness gauge, disc shearing machine, shearing machine adjustment.
  更高的位置!5052铝板的缺陷较初就是由这个原因造成的
  Higher position! The defect of 5052 aluminium plate was originally caused by this reason.
  三世。表面质量
  King III. surface quality
  1. 压花。轧辊表面的不规则色差是由带钢的折裂引起的。
  1. Embossing. The irregular color difference on the roll surface is caused by the fracture of strip steel.
  2. 边缘翘曲。主要原因:(1)滚压过紧;(2)轧制油分布不均匀;(3)剪刃调整不当。
  2. Edge warping. The main reasons are: (1) too tight rolling; (2) uneven distribution of rolling oil; (3) improper adjustment of cutting edge.
  3、铝板表面性能成束分布疤痕。原因:机械或手工造成铝板层间错位
  3. The surface properties of aluminium sheet distribute scars in bunches. Cause: mechanical or manual interlaminar dislocation of aluminium sheet
  4. 铝板表面有线状分布的疤痕。原因:导板或平滚凸铝或粘铝;剪切时产生划痕;人工检查吊装不当。
  4. There are linear scars on the surface of aluminium plate. Reasons: guide plate or flat rolling convex aluminium or sticky aluminium; scratches when shearing; improper manual inspection and hoisting.
  5. 石油污染:表面很脏。原因:冷却油不干净,吹气不良。
  5. Oil pollution: The surface is dirty. Reasons: Cooling oil is not clean and bad blowing.
  6. 弯曲的一面。主要原因:(1)轧机两端落料量不相同;2轧机进给误差;(3)板材、带料两侧厚度不一致;(4)辊筒预热或乳化液流动控制不当;(5)工艺润滑油浓度过高,导致打滑;6 .剪切前波存在,剪切后波存在。
  6. The curved side. The main reasons are: (1) different blanking amount at both ends of the mill; 2) feed error of the mill; (3) different thickness of sheet and strip; (4) improper control of roll preheating or emulsifying fluid flow; (5) excessive concentration of process lubricant leading to slippage; and (6) existence of pre-shear wave and post-shear wave.
  更高的位置!5052铝板的缺陷较初就是由这个原因造成的
  Higher position! The defect of 5052 aluminium plate was originally caused by this reason.
  面对这些可能存在的缺陷,铝板生产厂家需要做的就是严格控制生产工艺,层层把关,精心包装,安全运输。减少对铝板的损坏,保证铝板的质量。想要了解更多内容,欢迎访问网站:http://www.jndclyyxgs.com
  Faced with these possible defects, aluminum plate manufacturers need to strictly control the production process, layers of checks, careful packaging, safe transportation. Reduce the damage to the aluminium sheet and ensure the quality of the aluminium sheet. For more information, please visit the website: http://www.jndclyyxgs.com.