保温铝卷包装运输留意事项
  Cautions for packaging and transportation of insulated aluminium coil
  保温铝卷包装运输也是一门学问,大家都晓得保温铝卷是一种新型保温装饰一体化的高级外装饰质料,在建筑装饰方面的应用十分普遍。在包装运输过程中需求留意,以免呈现保温铝卷损伤,下面小编就为大家引见保温铝卷包装运输方面的留意事项。
  The packaging and transportation of thermal insulation aluminium coil is also a knowledge. Everyone knows that thermal insulation aluminium coil is a new type of high-level external decorative material which integrates thermal insulation and decoration. It is widely used in architectural decoration. In the process of packaging and transportation, the need to pay attention to, in order to avoid damage to insulation aluminium coil, the following small edition for you to introduce insulation aluminium coil packaging and transportation of attention.
  1、保温铝卷的包装应依据产品的规格、尺寸选择包装箱和包装方式,关于箱式包装,产品人箱后不能被挤伤或窜动。包装箱的制造资料能够是木板、多层板、纤维板、金属等资料。
  1. The packaging of thermal insulation aluminium coil should be based on the specifications and sizes of the products. With regard to box-type packaging, the product can not be crushed or channeled after the human box. The manufacturing data of packing boxes can be wood boards, multi-layer boards, fiberboard, metal and other materials.
  2、保温铝卷包装箱应清洁划一,有足够的强度保证在贮运过程中不变形、不破损。
  2. Insulation aluminium coil packing boxes should be clean and uniform, with sufficient strength to ensure that they are not deformed and damaged during storage and transportation.
  3、木制保温铝卷包装箱中钉子呈迈步排列,钉尖不能外露,应盘倒,防止在贮运过程中钉帽、钉尖扎伤铝箔,底托的高度应满足叉车运输的请求。
  3. The nails in the wooden heat preservation aluminium coil packing box are arranged step by step. The nail tips should not be exposed. The nail caps and nail tips should be overturned to prevent the nail caps and nail tips from stabbing aluminium foil during storage and transportation. The height of the base should meet the requirements of forklift truck transportation.
  4、保温铝卷产品检验合格并盖上检印后,外面应缠一层坚固的中性或弱酸性资料,接头处用胶带或标签封口。
  4. After passing the inspection and stamping of the insulating aluminium coil products, a strong neutral or weak acidic material should be wrapped around the outside, and the joint should be sealed with tape or label.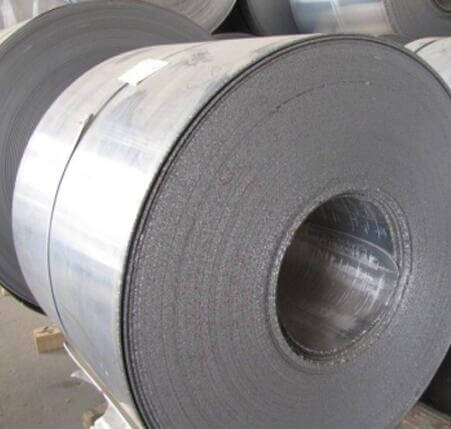 5、在端面垫上软衬垫,以维护保温铝卷的端面。加枯燥剂,套上塑料袋,将塑料袋两端超出铝卷的局部塞人管芯,用尺寸适宜的塑料堵头封口后放人包装箱。
  5. Soft cushion on the end surface to maintain the end surface of the insulating aluminium coil. Add drying agent, cover with plastic bags, plug parts of plastic bags beyond the aluminium coil into the tube core, seal with suitable size plastic plugs and put them into the packing box.
  6、保温铝卷产品装箱后,上面再盖上一层防潮纸或塑料布,放人装箱单后,方可加盖并用钢带封箱,钢带应捆扎结实。
  6. After packing the heat preservation aluminium coil products, a layer of moisture-proof paper or plastic cloth is covered on the top. After placing the packing list, the covers can be added and sealed with steel strips. The steel strips should be tied firmly.
  7、保温铝卷是出口量较大的产品,出口包装通常是采取了熏蒸井字架方式,外部用钢带固定,铝卷外部有双层防潮雨布,内部避免防潮剂,采取密封式包装,合适于海运。
  7. Thermal insulation aluminium coil is a product with a large export volume. Export packaging usually adopts fumigation wellbore, fixed by steel strip outside, double-layer moisture-proof rain cloth outside the aluminium coil, internal moisture-proof agent avoidance, sealed packaging, which is suitable for sea transportation.