铝卷是一种金属板材,由铝锭融化,加上不同合金,通过铸轧或热轧、冷轧、退火、横剪等工艺加工成型。颜色多样,外形美观,装饰力强,被广泛用于外墙保温,管道保温和建筑装饰。那如果是劣质铝卷,会有哪些特点呢?铝卷加工厂家为您分析:
Aluminum coil is a kind of metal sheet, which is melted by aluminum ingot, added with different alloys, and processed by cast-rolling or hot rolling, cold rolling, annealing, cross cutting and other processes. With various colors, beautiful appearance and strong decoration, it is widely used for external wall insulation, pipeline insulation and building decoration. What are the characteristics of inferior aluminum coils? The aluminum coil processing manufacturer analyzes for you:
特点:
characteristic:
1、化学成分不合格,在产品中掺杂大量的杂铝、废铝的铝型材成本大大减低了,但是会导致建筑铝型材化学成分不合格,严重危及建筑工程稳定。
1. The chemical composition is unqualified, and the cost of aluminum profile doped with a large amount of miscellaneous aluminum and waste aluminum in the product is greatly reduced, but it will lead to unqualified chemical composition of aluminum profile for construction, seriously endangering the stability of the construction project.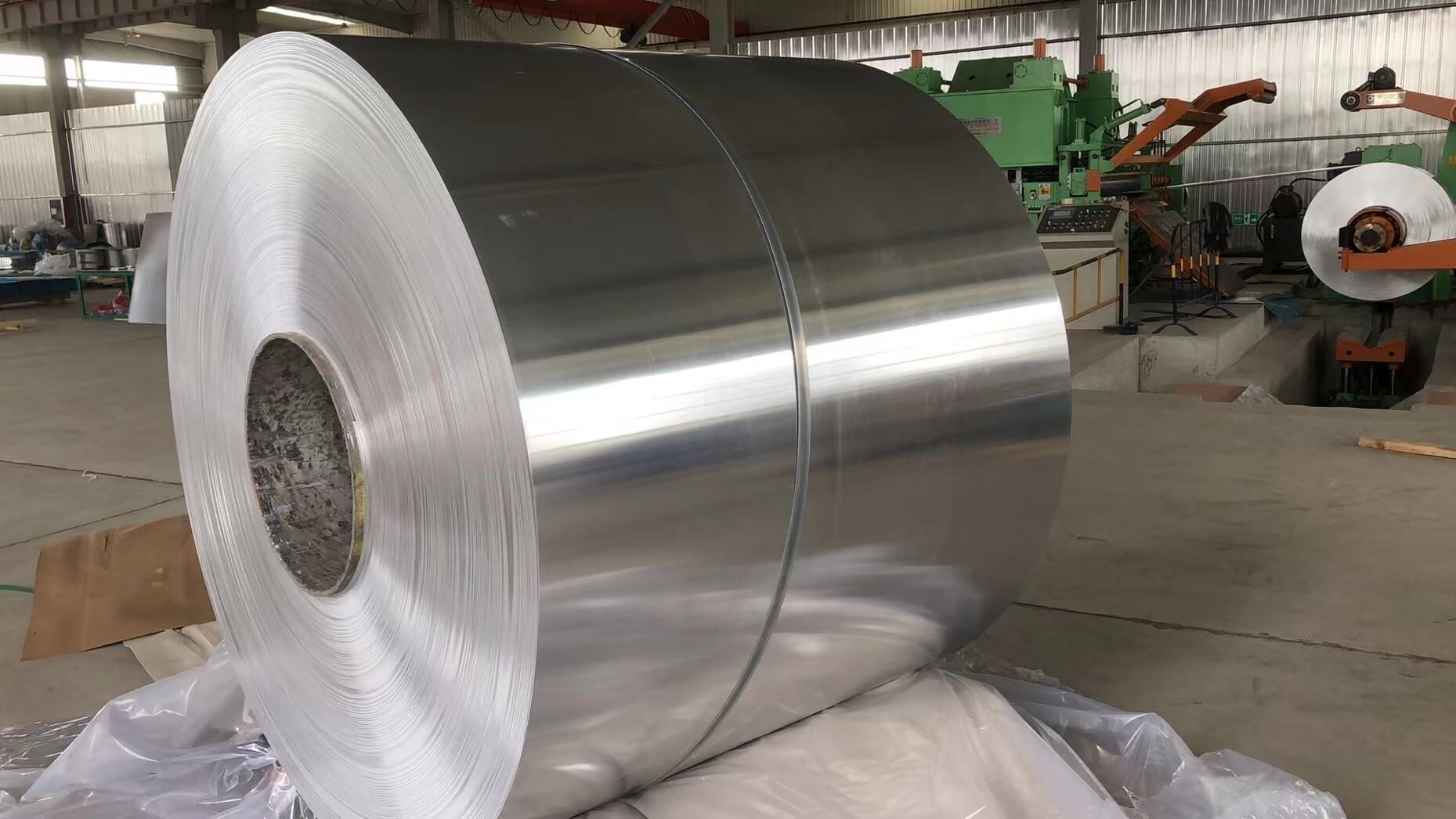 2、劣质铝卷大量减少封闭时间,减少了化学试剂损耗,成本降了,但耐腐蚀性能也大大降低了。
2. Poor quality aluminum coils greatly reduce the sealing time, reduce the loss of chemical reagents, and reduce the cost, but also greatly reduce the corrosion resistance.
3、氧化膜厚度薄。标准规定建筑铝型材氧化膜厚度应不小于10um(微米)。厚度不够,铝型材表面易锈蚀、腐蚀。抽验中一些无产名、厂址、生产、许可证、合格证的铝型材,其氧化膜厚度仅2至4um,有的甚至没有氧化膜。据专家估算每减少1um氧化膜厚度,每吨型材可减少电耗成本150多元。
3. The oxide film is thin. The standard stipulates that the thickness of the oxide film of the aluminum profile for building shall not be less than 10um (micron). The thickness is not enough, and the surface of aluminum profile is easy to rust and corrosion. Some aluminum profiles without product name, factory address, production, license and certificate of conformity in the spot check have an oxide film thickness of only 2 to 4um, and some even have no oxide film. According to experts' estimation, the power consumption cost per ton of profile can be reduced by more than 150 yuan per reduction of 1 um oxide film thickness.
4、化学成分不合格。掺入大量杂铝、废铝的铝型材能大大降低成本,但会导致建筑铝卷化学成分不合格,严重危及建筑工程稳定。
4. The chemical composition is unqualified. The aluminum volume mixed with a large amount of miscellaneous aluminum and waste aluminum can greatly reduce the cost, but it will lead to unqualified chemical composition of the construction aluminum coil, seriously endangering the stability of the construction project.
不合格的铝卷,使用时会因为空气、雨水、阳光等影响,导致铝型材变形,甚至造成玻璃破裂、脱落等现象。
Unqualified aluminum coils will be deformed due to the influence of air, rain, sunlight, etc., and even cause the glass to break and fall off.
对于消费者而言都希望买到物美价廉的产品,这样不但可以保证其使用效果,还可以节约成本,不过很多顾客在选购铝卷的时候都会被销售低价格所吸引,进而忽略产品的质量问题,这是不对的,无论什么时候都要注意产品的质量问题,这是保证产品使用效果的基础。有关产品事项就来我们网站http://www.jndclyyxgs.com咨询!
For consumers, they want to buy high-quality and cheap products, which can not only ensure the use effect, but also save costs. However, many customers will be attracted by the low sales price when purchasing aluminum coils, and then ignore the quality problem of products. This is wrong. We should pay attention to the quality problem of products at all times, which is the basis for ensuring the use effect of products. Please come to our website for product matters http://www.jndclyyxgs.com consulting service