铝型材截面本身就千变万化,并且铝型材挤压行业发展到今天,铝合金,铝型材截面本身就千变万化,有机身清,强度好等重要优点,目前已经有许多行业采用铝型材来代替原有材料。由于部分型材的特殊导致模具由于型材截面特殊,设计和制作难度较大。如果还是采用常规的挤压方法往往难于达到模具额定产量,必须采用特殊工艺,严格控制各项生产工艺参数才能正常进行生产。
Aluminum profile section itself is ever-changing, and the aluminum profile extrusion industry has developed to this day. Aluminum alloy, aluminum profile section itself is ever-changing, organic and clean, good strength and other important advantages. At present, many industries have used aluminum profile to replace the original materials. Due to the particularity of some profiles, it is difficult to design and manufacture the die due to the special profile section. If the conventional extrusion method is still adopted, it is often difficult to reach the rated output of the die. Special process must be adopted to strictly control the production process parameters before normal production.
优化挤压工艺延长模具寿命,在挤压生产中一定要采取合理的措施来确保模具的组织性能,采取适宜的挤压速度。在挤压过程中,挤压速度一般应控制在25mm/s以下,当挤压速度过快时,会造成金属流动难于均匀,致使模具工作带磨损加速,合理选择挤压温度,挤压温度是由模具加热温度、盛锭筒温度和铝板温度来决定的。
To optimize the extrusion process and prolong the service life of the die, reasonable measures must be taken in the extrusion production to ensure the structure and performance of the die and to adopt the appropriate extrusion speed. In the extrusion process, the extrusion speed should generally be controlled below 25mm/s. When the extrusion speed is too fast, the metal flow will be difficult to be uniform, resulting in accelerated wear of the die working belt. The extrusion temperature should be reasonably selected. The extrusion temperature is determined by the die heating temperature, ingot cylinder temperature and aluminum plate temperature.
铝板温度过低容易引起挤压力升高或产生闷车现象,模具容易出现局部微量的弹性变形或在应力集中的部位产生裂纹而导致模具早期报废。铝板温度过高会使金属组织软化,而使得黏附于模具工作带表面甚至堵模(严重时模具在高压下崩塌)未均匀铸锭合理加热温度在460-520°C,经过均匀化的铸锭合理加热温度在430-480°C。
The aluminum plate temperature is too low, which is easy to cause the extrusion force to rise or the phenomenon of stuffy turning. The mold is easy to have a small amount of local elastic deformation or cracks in the stress concentration parts, resulting in the early scrapping of the mold. Too high temperature of the aluminum plate will soften the metal structure, which will cause uneven adhesion to the surface of the working belt of the mold and even mold plugging (in serious cases, the mold collapses under high pressure). The reasonable heating temperature of the ingot after homogenization is 460-520 ° C, and the reasonable heating temperature of the ingot after homogenization is 430-480 ° C.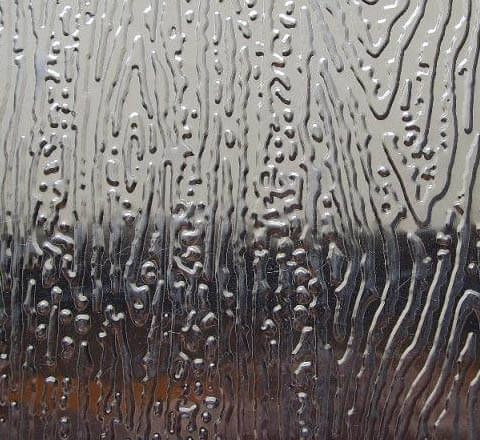 挤压生产时模具保温时间一般在2-3小时左右,使用模具时要有与模具相配套的模支撑,模套和支承垫,避免因支承垫内孔过大而导致模具出口面与支承垫接触面太小,使得模具变形或破裂。
During extrusion production, the mold insulation time is generally about 2-3 hours. When using the mold, the mold support, mold sleeve and support pad matching the mold should be provided to avoid too small the contact surface between the mold outlet surface and the support pad due to the large inner hole of the support pad, which will cause the mold deformation or fracture.
采用正确的碱洗(煮模)方法。模具卸模后,此时模具温度在500°C如果模具温度下降迅速,模具极易发生开裂现象。正确方法是等卸模后将模具在空气中放置到100°-150°C再浸入碱水中。挤压结束后,挤压杆先于挤压筒后退,压余留在挤压筒中,然后挤压筒后退,可同时将模具分流孔中的部分残铝随同压余拔出,然后再进行碱煮。
Adopt correct alkali washing (mold boiling) method. After the mold is unloaded, the mold temperature is at 500 ° C. if the mold temperature drops rapidly, the mold is very easy to crack. The correct method is to place the mold in the air at 100 ° -150 ° C after unloading and then immerse it in alkaline water. After extrusion, the extrusion rod retreats before the extrusion cylinder, and the residual pressure is left in the extrusion cylinder, and then the extrusion cylinder retreats. At the same time, part of the residual aluminum in the mold shunt hole can be pulled out with the residual pressure, and then alkali boiling can be carried out.
铝板生产厂家认为模具使用上采用由低到高再到低的使用强度。模具使用中期,由于模具的各项性能已基本处于平稳状态,可适当提高使用强度。到后期,模具的金属组织已经开始恶化,疲劳强度,稳定性和韧性经过长期的生产服役已经开始走入下降曲线,此时应适当降低模具的使用强度直至模具报废。
Aluminum plate manufacturers believe that the use of molds is from low to high and then to low strength. In the middle of the use of the mold, as the various properties of the mold have been basically in a stable state, the use strength can be appropriately improved. In the later stage, the metal structure of the die has begun to deteriorate, and the fatigue strength, stability and toughness have begun to fall into a downward curve after long-term production and service. At this time, the service strength of the die should be properly reduced until the die is scrapped.
以上就是今天为大家分享的关于问题的相关内容,希望对大家能有所帮助,想要了解更多内容可以电话联系我们或者关注我们的网站http://www.jndclyyxgs.com。
The above is the relevant content about the problem shared for you today. I hope it can help you. If you want to know more, you can contact us by phone or follow our website http://www.jndclyyxgs.com 。