铝卷是我们经常用到的一款材料,在很多领域都会看到它的身影。不管是工程建筑,还是设备包装都离不开它。但在利用它施工时要注意的事项还是挺多的,下面来看看。
Aluminum coil is a kind of material that we often use, and it can be seen in many fields. It is indispensable for engineering construction and equipment packaging. However, there are still many matters needing attention when using it for construction. Let's take a look.
1、铝卷外保温施工前,按相关技术标准要求,制定节能保温专项施工方案,完成施工人员的技术交底和专业技术培训。
1. Before the construction of aluminum coil external insulation, the special construction scheme for energy conservation and insulation shall be formulated according to the requirements of relevant technical standards, and the technical disclosure and professional technical training of construction personnel shall be completed.
2、施工应按照批准的施工图设计文件和工程节能保温专项施工方案进行,并有专业的现场指导,配合施工单位和现场施工。现场监理要做好施工质量控制。
2. The construction shall be carried out in accordance with the approved construction drawing design documents and the special construction scheme for energy conservation and insulation of the project, with professional on-site guidance and cooperation with the construction unit and on-site construction. The site supervisor shall control the construction quality.
3、材料入库前必须按规格、数量、质量等要求验收合格,并由专人保管。严禁露天堆放。幕墙隔热铝圈应在架空堆放,以防受潮。
3. Before warehousing, the materials must be accepted according to the requirements of specification, quantity and quality, and kept by a specially assigned person. It is strictly prohibited to stack in the open air. The thermal insulation aluminum ring of curtain wall shall be stacked overhead to prevent moisture.
4、脚手架杆、水平杆与墙角的距离应符合施工要求。
4. The distance between scaffold pole, horizontal pole and wall corner shall meet the construction requirements.
5、基墙应坚固、光滑,表面干燥,不得开裂、空鼓、松动或碱化。
5. The foundation wall shall be firm and smooth, and the surface shall be dry without cracking, hollowing, loosening or alkalization.
6、水泥砂浆找平层的粘结强度、平整度、垂直度应满足普通抹灰工程的质量要求。
6. The bonding strength, flatness and perpendicularity of the cement mortar leveling layer shall meet the quality requirements of ordinary plastering works.
7、当基础及施工环境温度低于5℃时,不得施工。5级及以上强风、雨、雪天气不得施工。
7. When the temperature of foundation and construction environment is lower than 5 ℃, no construction is allowed. No construction is allowed in strong wind, rain and snow of level 5 or above.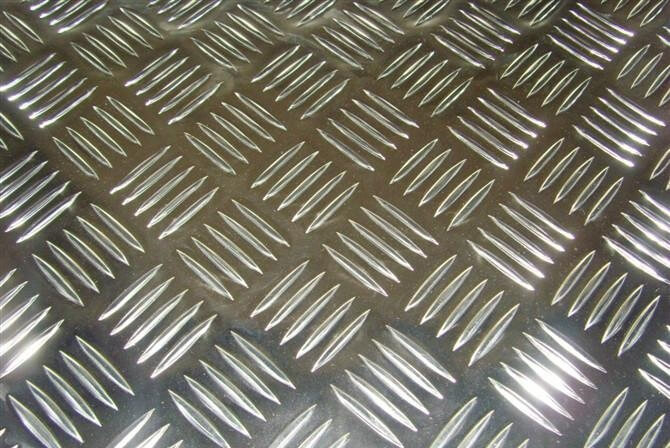 8、施工中和施工后应采取有效措施,防止雨水冲刷和日晒,并及时准备好保护层。
8. Effective measures shall be taken during and after construction to prevent rainwater scouring and sun exposure, and the protective layer shall be prepared in time.
9、施工过程中如遇骤雨,应采取措施防止雨水冲刷墙面,冬季施工时应按相关标准采取防冻措施。
9. In case of sudden rain during construction, measures shall be taken to prevent rainwater from scouring the wall. Anti freezing measures shall be taken according to relevant standards during winter construction.
10、施工期间,操作人员应穿戴好个人防护用品,保护职业健康,注意施工。
10. During construction, operators shall wear personal protective equipment to protect occupational health and pay attention to construction.
11、施工材料应送交有资质的检测机构检测,检测合格后方可使用;粘贴铝卷时可采用粘贴法或点粘贴法,粘贴面积不能小于50%。
11. Construction materials shall be sent to a qualified testing agency for testing, and can be used only after passing the testing; The aluminum coil can be pasted by pasting method or point pasting method, and the pasting area shall not be less than 50%.
12、在保温铝卷上涂上粘合剂后,将保温板的下端粘在底座上。
12. After the adhesive is applied on the insulation aluminum roll, the lower end of the insulation board is adhered to the base.
13、保温铝卷应自下而上水平铺设,铺设时应做锚固。接缝应自然紧密,板间间隙不应大于2mm。当接缝宽度为2mm时,需要填充绝缘材料。
13. The thermal insulation aluminum coil shall be laid horizontally from bottom to top and anchored during laying. The joints shall be natural and tight, and the gap between plates shall not be greater than 2mm. When the joint width is 2mm, it needs to be filled with insulating material.
14、相邻板应齐平,板间高度差不大于1.5mm;凡能到达保温铝卷的穿墙管道和构件,出口位置都需要用相同的材??料填充,然后防水密封。
14. Adjacent plates shall be flush, and the height difference between plates shall not be greater than 1.5mm; All through wall pipes and components that can reach the insulation aluminum coil shall use the same materials at the outlet?? Fill with water-proof material and then seal with water-proof material.
15、铝卷生产厂家提醒您,如果施工过程中如发现面层脱落,应及时用锚杆粘结或锚固,外装饰面层应及时施工。
15. The aluminum coil manufacturer reminds you that if the surface layer is found to fall off during construction, it should be bonded or anchored with anchor bolts in time, and the external decorative surface layer should be constructed in time.
此外铝卷具有使用寿命长、不易损伤的优点,因此深受用户的喜爱。若是使用时发现产品表面存在污渍,需要用大量的清水对产品表面进行冲洗,将表层的污垢、灰尘等清洗干,后续清理的详细信息就来关注我们网站www.jndclyyxgs.com咨询了解吧!
In addition, aluminum coil has the advantages of long service life and not easy to be damaged, so it is deeply loved by users. If stains are found on the surface of the product during use, it is necessary to wash the product surface with a large amount of clean water to dry the dirt and dust on the surface. For details of subsequent cleaning, please pay attention to our website www.jndclyyxgs Www. 68mn!