在地铁内,5052铝板施工线(1米线、设备标高线、中轴线、地砖房下东西院站厅线)。铝板生产厂家设备标高线、轴线、装修一米线如图2所示。
  In the subway, 5052 aluminum plate construction line (1m line, equipment elevation line, central axis, East and west yard station hall line under the floor tile house). The elevation line, axis and decoration one meter line of equipment of aluminum plate manufacturer are shown in Figure 2.
  不同于其他装饰的出料线,地铁5052铝板出料线"剪裁"的主要特点如下。
  Different from other decoration discharge lines, the main characteristics of Metro 5052 aluminum plate discharge line "clipping" are as follows.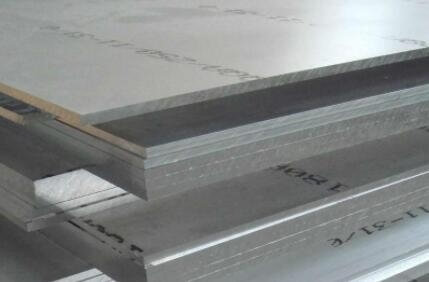 (1)当地项目有三条线路,主要有一米线、设备高程线、轴线。
  (1) There are three lines in the local project, including one meter line, equipment elevation line and axis.
  (2)一米长的线的起源是基于根据铁路轨道顶部高程点跟踪区域进行测量的更大数量的下降点,为了确保后车辆操作汽车的开放平台高度和表面海拔飞机完成。
  (2) The origin of the one meter long line is based on the maximum number of descent points measured according to the elevation point tracking area at the top of the railway track, in order to ensure the completion of the open platform height and surface elevation of the rear vehicle operation vehicle.
  (3)设备高程线主要是为了解决地铁多杂安装的问题。为了尽快确定天花板的高度,以便于墙上的铝片尽快订单工作,顶面一般的单位参与管道测量设备标高线,为了大大减少后期返工。
  (3) Equipment elevation line is mainly to solve the problem of multi-disciplinary miscellaneous installation of Metro. In order to determine the height of the ceiling as soon as possible, so as to facilitate the order work of the aluminum sheet on the wall as soon as possible, the general professional units on the top participate in the elevation line of the pipeline measuring equipment, in order to greatly reduce the later rework.
  轴。地铁项目的特点,根据中心轴绘制线,也就是说,两个rails的中心点在反对这个平台的屋檐线板、屏幕门线,和布局完成平台的支柱表面画线,为了确定轴。
  Shaft. According to the characteristics of the subway project, draw lines according to the central axis, that is to say, the central points of two rails draw lines on the eaves line board, screen door line, and the layout of the platform's pillar surface to determine the axis.
  通过轴来确定主控件+字行。此主控线定位于更终A型龙骨的平面位置。主控制线平行放出,间隔1000m,用现成的1000mX1000m网格控制辅助线确认图纸。根据图纸上的a型龙骨与网格控制线的距离,现场确定,a型龙骨完全根据现场定位安装。例如,在地下3F站,B3F借用B2F线作为B1F轴,绘制平面线。
  Determine the main control + line by axis. The main control line is located at the plane position of the final A-shaped keel. The main control line shall be set out in parallel with an interval of 1000m, and the existing 1000mx1000m grid control auxiliary line shall be used to confirm the drawing. According to the distance between A-type keel and grid control line on the drawing, it is determined on site that A-type keel is completely installed according to the site positioning. For example, in underground 3F station, B3F borrows B2F line as B1F axis to draw plane line.
  以上是铝板生产厂家为大家介绍的相关内容,想要了解更多内容,欢迎访问网站:http://www.jndclyyxgs.comThe above is the relevant content introduced by the aluminum plate manufacturer for you. To learn more, please visit the website: http://www.jndclyxgs.com