随着铝及铝合金产品越来越广泛地进入我们的生活,我们对铝合金产品的质量提出了越来越高的要求。什么样的产品可以吸引更多的用户?即从铝合金产品的视觉效果、表面处理入手,让铝板生产厂家的专家为您解读铝合金六种独特的表面处理工艺:
  With the wider and wider use of aluminium and aluminium alloy products in our life, we have put forward higher and higher requirements for the quality of aluminium alloy products. What kind of products can attract more customers? Starting from the visual effect and surface treatment of aluminium alloy products, let the experts of aluminium plate manufacturers interpret six unique surface treatment processes for you.
  独特工艺1:喷砂(喷丸)
  Unique Process 1: Sandblasting (shot blasting)
  利用高速砂流的影响对金属表面进行清洗和粗化的工艺。这种铝表面处理的方法可以使工件的表面获得一定的清洁度和不同的粗糙度,使工件表面的机械性能得到改善,以提高工件的抗疲劳,增加和涂层之间的附着力,延长涂料的耐久性,也有利于的顺利装饰涂层。这一过程经常出现在各种苹果产品中,并越来越多地用于现有的电视机箱或框架中。
  The process of cleaning and coarsening metal surface by using the influence of high-speed sand flow. This method of surface treatment of aluminium can make the surface of workpiece get a certain degree of cleanliness and different roughness, improve the mechanical properties of workpiece surface, improve the fatigue resistance of workpiece, increase the adhesion between coatings, prolong the durability of coatings, and also be conducive to the smooth decoration of coatings. This process often occurs in a variety of Apple products and is increasingly used in existing TV chassis or frameworks.
  独特工艺2:抛光
  Unique Process 2: Polishing
  采用机械、化学或电化学方法降低工件表面粗糙度,获得光亮、光滑的表面加工方法。抛光技术主要分为:机械抛光、化学抛光、电解抛光。铝采用机械抛光+电解抛光可接近镜面效果的不锈钢,给人以简约、时尚的未来感(当然,容易留下指纹也更在意)。
  The surface roughness of the workpiece is reduced by mechanical, chemical or electrochemical methods, and a bright and smooth surface processing method is obtained. Polishing technology is mainly divided into: mechanical polishing, chemical polishing, electrolytic polishing. Aluminum is polished by mechanical polishing and electrolytic polishing, which can approach mirror effect of stainless steel, giving people a high-grade, simple, fashionable sense of the future (of course, easy to leave fingerprints are also more concerned).
  独特工艺三:绘图
  Unique Technology III: Drawing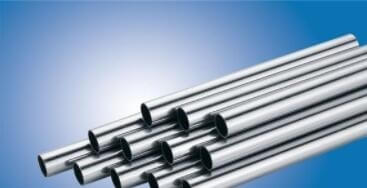 金属拉丝是用砂纸反复刮制铝板的生产工艺。拉丝可分为直线拉丝、随机拉丝、螺旋拉丝、螺纹拉丝。金属加工微信,含量好,值得注意。金属拉丝技术,能清晰地显示每一丝细丝,使金属哑光在散发细丝光泽的同时,产品具有时尚感和科技感。
  Metal wire drawing is a process of repeatedly scraping aluminium sheet with sandpaper. Wire drawing can be divided into straight wire drawing, random wire drawing, screw wire drawing and threaded wire drawing. Metal processing Wechat, with good content, deserves attention. Metal wire drawing technology can clearly display each filament, making the metal matte gloss emit filament luster, while the product has a sense of fashion and technology.
  独特工艺4:高光泽度切割
  Unique Process 4: High Gloss Cutting
  金刚石切割机由精密雕刻机加强,在高速旋转(一般为20000 RPM)的精密雕刻机主轴上切割零件,在产品表面产生局部亮点。切削亮点的亮度受铣刀转速的影响。钻头速度越快,切割亮点越亮。金属加工微信,含量好,值得注意。高光高光切割在手机应用中尤其常见,如iphone5。近年来,一些电视机采用了金属框架的高光铣削工艺,阳极氧化拉丝工艺使电视机充满了强烈的时尚感和技术感。
  The diamond cutting machine is strengthened by the precision engraving machine. It cuts parts on the spindle of the high-speed rotary precision engraving machine (generally 2000 RPM), and produces local bright spots on the surface of the product. The brightness of cutting bright spot is affected by milling speed. The faster the bit speed is, the brighter the cutting brightness is. Metal processing Wechat, with good content, deserves attention. High-light and high-light cutting is particularly common in mobile applications, such as the iPhone 5. In recent years, some high-end TV sets adopt high-light milling technology of metal frame. Anodic oxidation wire drawing technology makes TV sets full of strong sense of fashion and technology.
  独特工艺5:阳极氧化
  Unique Process 5: Anodic Oxidation
  阳极氧化是指金属或合金的电化学氧化。在相应的电解液和特定的工艺条件下,铝及其合金在外加电流的作用下在铝制品(阳极)上形成氧化膜。阳极氧化不仅可以解决铝的表面硬度、耐磨性等缺陷,而且可以延长铝的使用寿命,提高铝的外观,已成为铝表面处理中不可缺少的环节,是目前应用广泛且非常成功的工艺。
  Anodic oxidation refers to the electrochemical oxidation of metals or alloys. Under the corresponding electrolyte and specific technological conditions, aluminum and its alloys form oxide films on aluminium products (anodes) under the action of applied current. Anodic oxidation can not only solve the surface hardness and wear resistance of aluminium, but also prolong the service life and improve the appearance of aluminium. It has become an indispensable link in aluminium surface treatment. It is the most widely used and very successful technology at present.
  独特工艺6:双色阳极氧化
  Unique Process 6: Double-color Anodic Oxidation
  双色阳极氧化是对产品进行阳极氧化,使特定区域具有不同的颜色。双色阳极氧化工艺复杂,成本高。但通过两种颜色的对比,更能体现出产品的、独特的外观。
  Dual-color anodization is the process of anodizing products to make specific areas have different colors. Dual-color anodic oxidation process is complex and costly. But through the contrast of the two colors, it can better reflect the high-end and unique appearance of the product.
  通过这六项独特的技术,可以大大提高铝及铝合金产品的外观和质量,提高用户体验,让越来越多的用户喜欢上您的产品,如果您有这方面的需求和帮助,可以访问铝板生产厂家网站:http://www.jndclyyxgs.com
  Through these six unique technologies, the appearance and quality of aluminium and aluminium alloy products can be greatly improved, the user experience can be improved, and more and more users like your products. If you have the needs and help in this regard, you can visit the website of aluminium plate manufacturers: http://www.jndclyyxgs.com.