阳极氧化铝板技能流程不一样于一般涂漆技能,它通过电流使导电的酸性电解液电解,使构成阳极的铝金属表面发作氧化,在铝表面天然生长出一层厚而细密的氧化铝保护膜,这层氧化膜并不是附加层,不会脱落。
Anodized alumina sheet technology process is different from the general painting skills, it makes conductive acidic electrolyte electrolysis through the current, so that the metal surface of the aluminium anode will be oxidized, and a thick and fine alumina protective film will naturally grow on the surface of aluminium. This oxide film is not an additional layer and will not fall off.
氧化膜通明无色,微晶布局为六角形蜂窝状,既可采用铝本性凸显激烈的金属感,又可在微孔中均匀上色赋予幕墙艳丽的色彩,极大的拓展运用范畴。
The oxide film is clear and colorless, and the microcrystalline layout is hexagonal honeycomb. It can not only use aluminum to highlight the intense metal sense, but also give the curtain wall a brilliant color by uniform coloring in the micropore, which greatly expands the scope of application.
功用:标准厚度氧化膜(3um)的阳极氧化铝单板室内运用长期不变色,不腐蚀,不氧化,不生锈。加厚氧化膜(10um)的阳极氧化铝单板可运用于室外,可长期露出于太阳光线下不变色。对于防腐性要求高的项目运用极多。
Function: Standard thickness of oxide film (3um) of anodic alumina veneer indoor use long-term color, no corrosion, no oxidation, no rust. Anodic alumina veneer with a thicker oxide film (10um) can be used outdoors and can be exposed to the sun for a long time without discoloration. There are many projects with high anticorrosion requirements.
拉丝铝板具有美丽多彩的色彩和现代感金属外观,因此越来越多的产品金属外壳都运用拉丝技能,以达到美丽与有用的作用。
Wire drawing aluminium sheet has beautiful and colorful color and modern metal appearance, so more and more products are using wire drawing skills to achieve the perfect effect of beauty and usefulness.
拉丝铝板的运用是十分广泛的,可运用于标牌、移动电子设备、家用电器、修建、装饰等各工作运用。
The application of wire drawing aluminium sheet is very extensive. It can be used in label, mobile electronic equipment, household appliances, construction, decoration and other work.
拉丝铝板的色彩也十分丰厚,有铝本性、黑色、玫瑰金、雾白、不锈钢、金色等各种色彩等可供选择。不一样的工作可选择不一样表面的拉丝产品。
The color of drawing aluminium sheet is also very rich. It has various colors such as aluminium nature, black, rose gold, fog white, stainless steel, gold and so on. Wire drawing products with different surfaces can be selected for different jobs.
同样在装饰范畴,因为环境等因素的影响,一般需求较厚的氧化膜铝板有不一样的要求,可提供10微米以上的氧化膜拉丝铝板,并且有本性和不锈钢色的长短拉丝铝板可供选择,如遇到特别需求还可以定制,出货周期或许有所增加。
Also in the decoration field, because of the influence of environment and other factors, there are different requirements for thick aluminium oxide sheets, which can provide more than 10 micron aluminium oxide sheets, and long and short aluminium oxide sheets with nature and stainless steel color can be selected. If special requirements are met, they can be customized, and the delivery cycle may increase.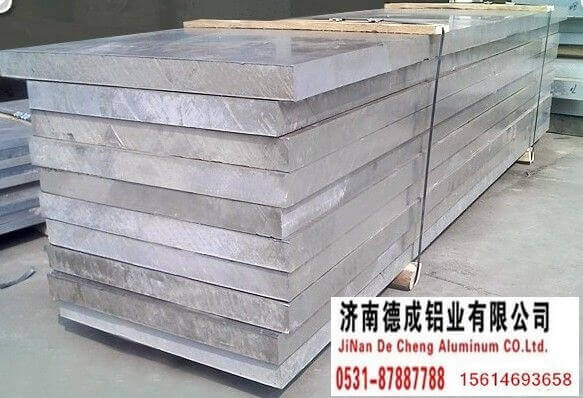 在标牌、移动电子设备和家用电器等工作,可根据产品本身的特征和需求选择不一样的色彩。在标牌的运用中,一般会选用本性、不锈钢色、金色、玫瑰色等这些基础色,这样会使标牌看上去简练大方又能杰出标牌本身的特征,显得质感十足。
In the label, mobile electronic equipment and household appliances, you can choose different colors according to the characteristics and needs of the product itself. In the use of signs, the basic colors such as nature, stainless steel, gold, rose and so on are usually chosen, which will make the signs look concise and generous, and can distinguish the characteristics of the signs themselves, showing full texture.
在移动电子设备的运用中,铝板厂家会根据不一样的产品定位选择不一样的色彩,选择性较多。假如想让产品具有时尚感,那么运用玫瑰金、赤色、粉赤色等出挑的色彩可吸引大家,特别是青少年的眼球。
In the application of mobile electronic equipment, aluminium plate manufacturers will choose different colors according to different product positioning and have more selectivity. If you want the product to have a fashion sense, then the use of rose gold, red, pink and other outstanding color can attract everyone, especially the eyes of teenagers.
假如想让产品体现出高雅华贵又简练大方的话,可选择本性、黑色、不锈钢色等,因为拉丝技能本身就能极好的展现出产品的特质。
If you want your product to be elegant, luxurious, concise and generous, you can choose nature, black, stainless steel color and so on, because the drawing skill itself can show the characteristics of the product very well.
在家用电器的运用中,因为厨房在运用的时分油烟是很难避免的,因此,咱们要选择一些耐脏的不锈钢、黑色等表面拉丝技能,即耐脏又起到了的装饰的作用。
In the use of household appliances, because the kitchen in use of lampblack is very difficult to avoid, so we have to choose some stainless steel, black and other surface drawing skills, that is, dirty and play a perfect decorative role.
铝板表面共同的拉丝技能与丰厚的色彩选择,给各个工作供给了具有抗腐蚀和装饰作用的产品。
The common drawing skills and abundant color selection on the surface of aluminium sheet provide perfect products with anti-corrosion and decorative functions for all work.
以上信息是我们铝板生产厂家整理发布希望大家能够喜欢我们的网站是:http://www.jndclyyxgs.com!
The above information is collated and released by our aluminium plate manufacturers. I hope you will like our website: http://www.jndclyyxgs.com!